Established by the British Columbia government in 1981, Kwantlen Polytechnic University (KPU) now has four campuses, including Surrey, Richmond, Langley, and Cloverdale. A wide variety of career, vocational, and technology programs are offered, including one of only two fashion design degree programs in.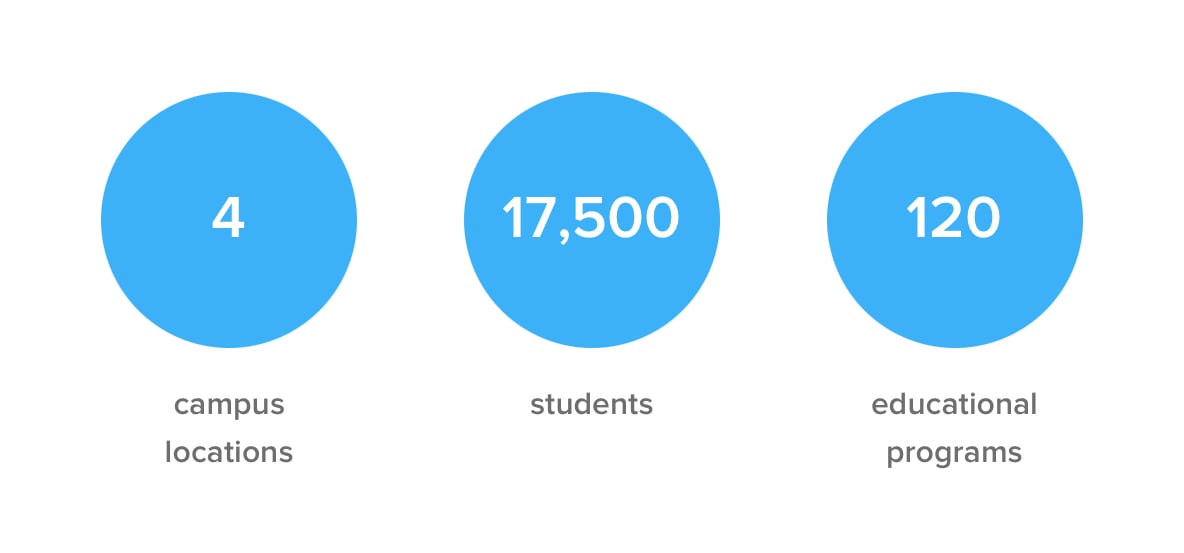 HIGHLIGHTS
Simplified application management from a single, central point

User session and backend process management from a single 'pane of glass'

Extended thin client lifecycle delivers huge ROI over traditional PCs



CHALLENGE
With the ever-increasing computing needs of faculty, staff, and students and the need to reduce costs, KPU's traditional approach to end-user computing based on traditional desktop PCs running applications locally was no longer sustainable. The university could no longer afford to refresh its nearly 2,200 PCs every three to four years, and too much time and money were being spent maintaining and fixing that hardware.
While a server-based computing and thin-client solution solved the desktop management problems initially, it eventually ran into performance problems as the thin clients could not perform adequately with new, multimedia-rich applications and could not support certain peripheral devices required by some applications.
SOLUTION
Compugen implemented a new solution based largely on Citrix application virtualization, streaming, and centralized delivery technologies, including Citrix XenApp, XenServer, EdgeSight Server, and NetScaler. Dell Wyse™ thin clients are being deployed to users, and the AppSense Management Suite is providing user virtualization, including centralized policy and personalization management and managing user entitlement to application and system resources.
"We chose Compugen because we were quite satisfied with the proposed solution, found their consultants to be quite competent, and liked the depth of their relationships with Citrix and the other technology vendors," explains Sukey Samra, Director of IT at KPU.
Thin clients and separate instances of the new application virtualization infrastructure were deployed at each of the four campuses following a small, initial proof-of-concept pilot and a larger pre-production pilot.
RESULTS
Kwantlen's new Citrix application delivery infrastructure allows applications to be delivered to its growing population of thin-client users from a single central point. This has enabled KPU to support green initiatives, reduce costs, optimize computing technology, realign staff to administer and manage emerging technologies and provide a high-performing support program to staff, faculty, and students.
Equally enthusiastic about their expanded use of thin clients, Samra exclaims that "Our thin-client ROI is just huge! The thin clients we've been running in our student environment have already been in place for about eight years without being replaced, while we've had to refresh our traditional desktop PCs twice during this same period."
---