Compliance is Only the Beginning of a Responsible Data Collection Policy
The proliferation of digital technology and mobile-first applications has allowed organizations to collect an inordinate amount of personal data on their customers and made it possible for them to paint an increasingly clearer picture of consumer behaviour, attitudes, and motivations with every online interaction. As a result, more and more companies uncover their buyers' demographics, psychographics, and contact points, creating genuinely quantifiable business benefits.
In stark contrast with the workings of the pre-digital enterprise, market research has become a real-time operation – offering up consumer intelligence and enabling corporations to change course on the fly. With this information, businesses have been able to identify pain points, tailor products and services, and sculpt experiences to align evenly with customer expectations. The pandemic-fueled rise in electronic commerce only amplified the volume and depth of personal data available for collection. Consumption habits have consequently evolved, with 67% confirming their online shopping has increased since 2020 and 91% predicting more web purchases in the future. Higher activity plus longer times spent online equals a deeper mine of information that organizations can tap into.
However, with more exposure to digital commerce naturally comes a broader awareness of privacy, and customers are pushing back by watching and filtering what data they allow businesses to gather. They have become more deliberate about what they share and with whom. Recent high-profile breaches have not helped declining trust in organizations keeping personal data safe. Outside of healthcare and financial services, most industries are struggling with staggeringly low consumer confidence on the subject of privacy, with most figures pointing somewhere between 10 and 22%. We have effectively witnessed a swing from liberal volunteering of user data to the other end of the spectrum.
To regain consumer trust, organizations must address their concerns, redesign collection strategies, and effectively communicate data policies with them. Understanding what type of information users are most protective of, what data they deem necessary to share for a reasonably seamless experience, and what they perceive as honest business practices in a digital economy can form the foundation of a sound privacy policy.
Based on McKinsey research, consumers place high importance on the following types of data being collected and prioritize these practices when choosing a business they can trust: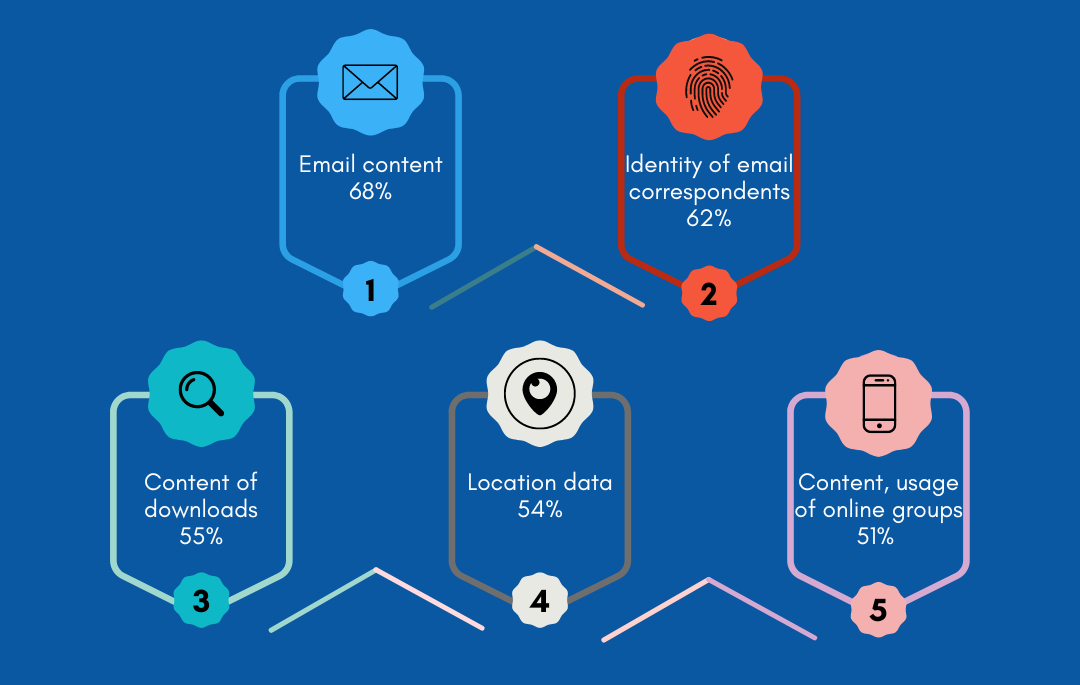 Consumers trust businesses which: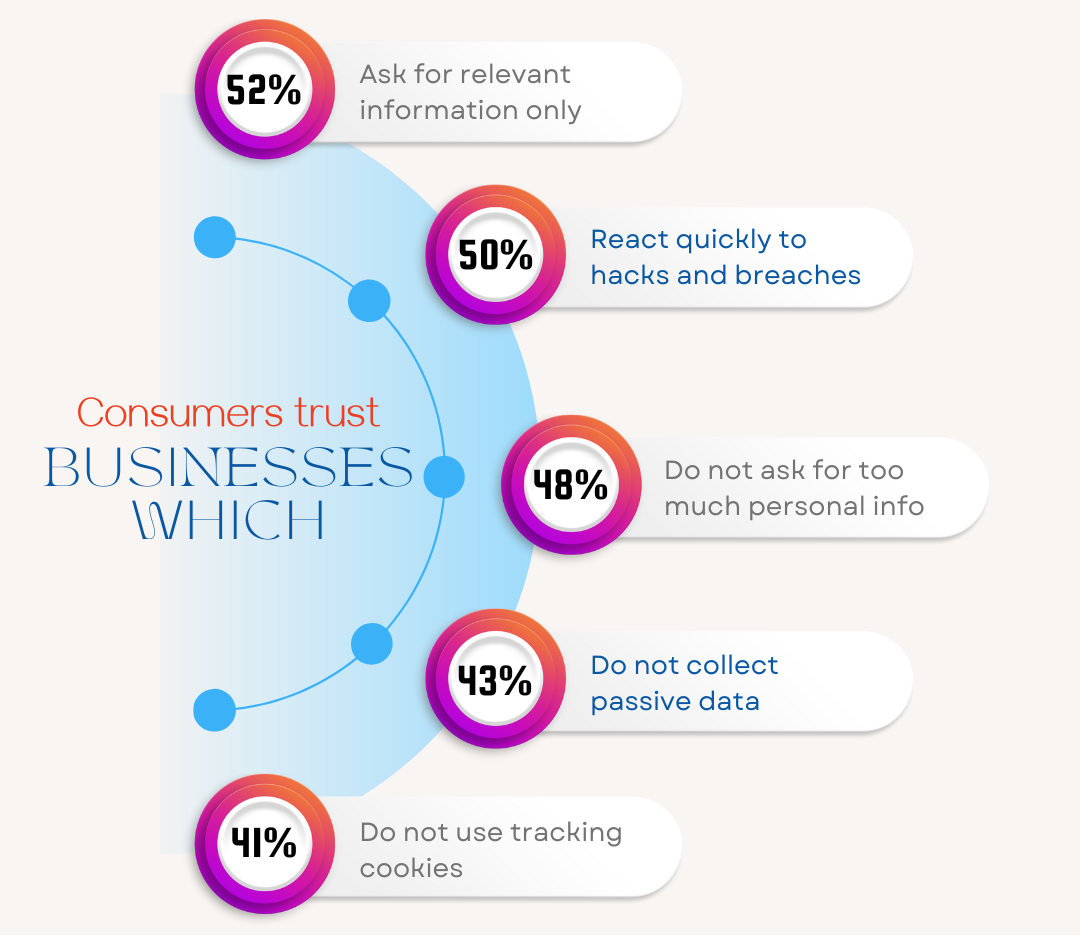 These figures bring to the surface key markers that consumers look for in a company that is deserving of their trust and, therefore, their data. Users are becoming increasingly savvy regarding their information and can spot red flags faster and more easily than ever. By aligning your data collection strategy with their concerns, such as implementing complete transparency and collecting only the necessary, customers can have peace of mind sharing their information with you.
Regulatory frameworks have been ramped up to safeguard consumer information in many global markets: Europe has the General Data Protection Regulation (GDPR), while California has legislated the Consumer Privacy Act (CCPA). In Canada, Bill C-27 is aiming to shield citizens from unethical commercialization of personal data. However, compliance is not the be-all and end-all when respecting data privacy – but it's a great start. It is far more critical to listen to what your customers consider trustworthy behaviours and satisfy their expectations of your organization.